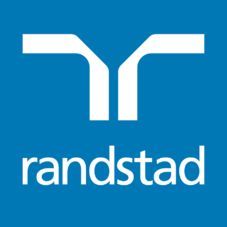 Medior/Senior Java Developer

Cégleírás / Organisation/Department
Within Our Client, the Global Data Security Engineering Team is focusing on designing, developing, testing, and architecting own global encryption,

and crypto security solutions across the globe.

In this role you work together with the engineering team who is responsible to design and develop crypto solutions at the enterprise level, which will include working on PKI and Key Management architectures, defining crypto algorithms and solutions. In addition, the candidate will be engaged on researching and developing new security solutions to enhance the security posture, define new security solutions in cryptography and data security.

The candidate will be expected to architect integrated solutions based on functional and technical requirements and apply common Integration Architecture concepts and patterns to the solution in order to promote maintainability, reusability, scalability, performance, security and performance where needed. The candidate must be familiar with information security concepts and products. A sound knowledge of encryption algorithms and peripheral technologies is required. The group you will be working for has the freedom of choosing the right asset for the task, also to build software from scratch and to build the operating stack for that software. Your teammates will have a social, result-oriented, and helpful attitude.
Pozíció leírása / Job description
Develop Security Automation Frameworks and Security Management products for a global ecosystem
Abstract complex security APIs or ecosystems into consumable artifacts for systems integration
Build enterprise-scale RESTful API based microservices
Work with other engineering and developer teams in various system integration projects
Work with business partners on crypto and HSM related requests
Work on the development of global telemetry gathering and data visualization efforts
Provide visionary insight into global security automation capabilities, trends, and values
Engage with other Engineering teams, Architecture forums and Our Client's businesses to develop products and toolsets that enhance

security defence posture for the firm
Elvárások / Requirements
University / College degree in any STEM area or equivalent industry/technology knowledge
3+ years of experience with secure software development in Java
1-3 years of hands-on experience designing and developing microservices using Java, Spring
Strong knowledge at least one of the Java Microservices Framework (e. g. , Spring)
3 years of relevant experience with API concepts and technologies such as REST
Knowledge of data stores (SQL, NoSQL database, Message Queue, Key-value store)
Development experience of software life cycle and automation using CI/CD pipeline
Experience in managing multiple development efforts with clear focus on must win battles
Ability to represent Data in a visually appealing way is a big plus
Ability to turn slow un-optimized code into beautiful data highways for processing
Experience in cryptography, understanding of security paradigms, knowledge of authentication methods
Basic software development in Python or C#. Net is a plus
Amit kínálunk / Offer
opportunity to work on the internal security posture for a large financial and thus shaping the industry overall
exposure to a broad range of investment technology businesses and products
access to their word class testing lab with physical hands on using hundreds of devices in the IT security ecosystem
competitive compensation package
access to Our Client's huge training database and subscription to external online training
a socially active team and communities with diverse networking opportunities
flexible work arrangements
Paid Parental Leave Program:
At Our Client, they aim to support families through all life stages, and do their best to help their colleagues

manage work and family life, we provide additional support to their employees (maternity leave and paternity leave) on top of the

local legal requirements.
They offer recognition of your efforts through their compensation package with added benefits:

Private Medical Care Program and onsite medical rooms in their buildings

Pension Plan Contribution to Voluntary Pension Fund

Group Life Insurance
Részletes információk a munkahelyről:
Vállalat:
Randstad Hungary Kft
Hely:
Budapest
Budapest, Hungary
Pracovni_pozice:
Medior/Senior Java Developer
Hozzáadva:
26. 5. 2023


Aktív álláslehetőségek
Válasz a hirdetésre
A friss munkaajánlatra Ön elsőként jelentkezhet!
Az iMunka.hu alkalmazásával a munkakeresés miért hasznos?

| | |
| --- | --- |
| | Naponta új állásajánlatok |
| | A munkák széles skálájából választhat: Célunk, hogy a lehető legszélesebb választékot kínáljuk |
| | Értesítés e-mailben az új ajánlatokról |
| | Legyen az első, aki válaszol az új állásajánlatokra |
| | Összes állásajánlat egy helyen (munkaadók, ügynökségek és egyéb portálok ajánlatai) |
| | Az álláskeresők számára minden szolgáltatás ingyenes |
| | Segítünk új állást találni |

Készíts állásértesítőt
Állás Budapest - Érdekes állásajánlatok a közelben:
Budapest
Állásajánlatok a tartózkodási hely közelében